Company ProfileCompany Profile
Message
To be a Global Niche Top Manufacturer,
we keep on challenging agressively.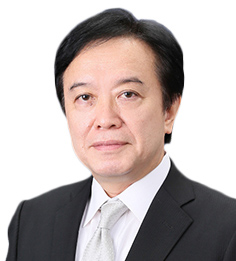 Since the establishment of JTEC Corporation in December, 1993, it has been almost a quarter of a century. We have paved our way to where we are now.
With our management philosophy, "to contribute to the society using our one-and-only technology," we have been challenging to accompolish ideal results without being afraid of a failure and challenging before everyone else.
We currently pursue two main businesses: one is Optical Business, mainly with the implementaion of x-ray focusing mirrors for synchrotron radiation: the research result of Osaka university and RIKEN, and the other is Development Business of Automatic System for Life-Science Devices, mainly with automated cell culture devices using our know-how of cell culture technology which we have been marketing from the very beginning. We have focused our management resources on these two main businesses and been expanding our business.

Firstly, we provide high precision X-ray mirrors to synchrotron radiation facilities and free electron laser facilities worldwide, including SPring-8 and SACLA in Hyogo prefecture. We achieve surface shape precision that is superior to conventional mirrors, has given the company global name recognition. We are also developing new applications and technologies for not only next-generation synchrotron facility also new optical field.

Secondly, our automated cell culture systems. We are developing three dimensional cell culture systems for clinical studies in the field of regenerative medicine that expansion of rapid demand is highly expected and are promoting the development of screening automation system in the field of innovative drug development.
As you are well awared, the field of life-science is an industry with intense environment change. Many culture systems are suggested based on various culture technology and there are new services introduced right after another. We cope well with the change quickly and continue growing and aim at the top company of the cell culture-related devices.

We, JTEC Corporation, will contribute widely to the society through these two businesses, and meet the expectation of all stakeholders and aim at the improvement of the QOL of people on our principle of "creating and producing innovative products in R&D of science.
PresidentTakashi Tsumura